We already know that electric heating is 100% efficient (at the point of use) and when the electricity is generated using renewable sources; it is a sustainable form of domestic heating. With the advancement of technology, we have a wide array of options when it comes to choosing efficient electric heating products for our home. From electric radiators and boilers to air-source heat pumps, this blog lists the options you should consider while choosing efficient electric heating for your home.
With sustainability increasing in importance in the current energy market, innovation in energy and heating in our homes has become an important factor in an individual's choice of heating. With these factors considered, outdated systems will slowly be phased out of heating system considerations for many homeowners in favour of the more efficient and economic electric heating solutions.
Efficient Electric Radiators
Electric radiators and heaters are the most convenient form of domestic heating. They can be wall-mounted, free-standing, or on castors and facilitate a stress and mess-free installation. Most electric radiators can simply be plugged into a 13Amp socket or fused into the wall. Most radiators on the market give out radiant heat which is the most efficient because it lasts longer and is not affected by air movement.
Although radiant heat is highly important, an efficient electric radiator will give out a combination of radiant, convected, and conducted heat to heat the room effectively. Not to mention, an electric radiator will only be an efficient electric heating system if it has the capacity to store heat. The thicker the core, the more improved heat retention. Fischer's radiators are the only efficient radiators on the market, with a 40mm chamotte clay-core.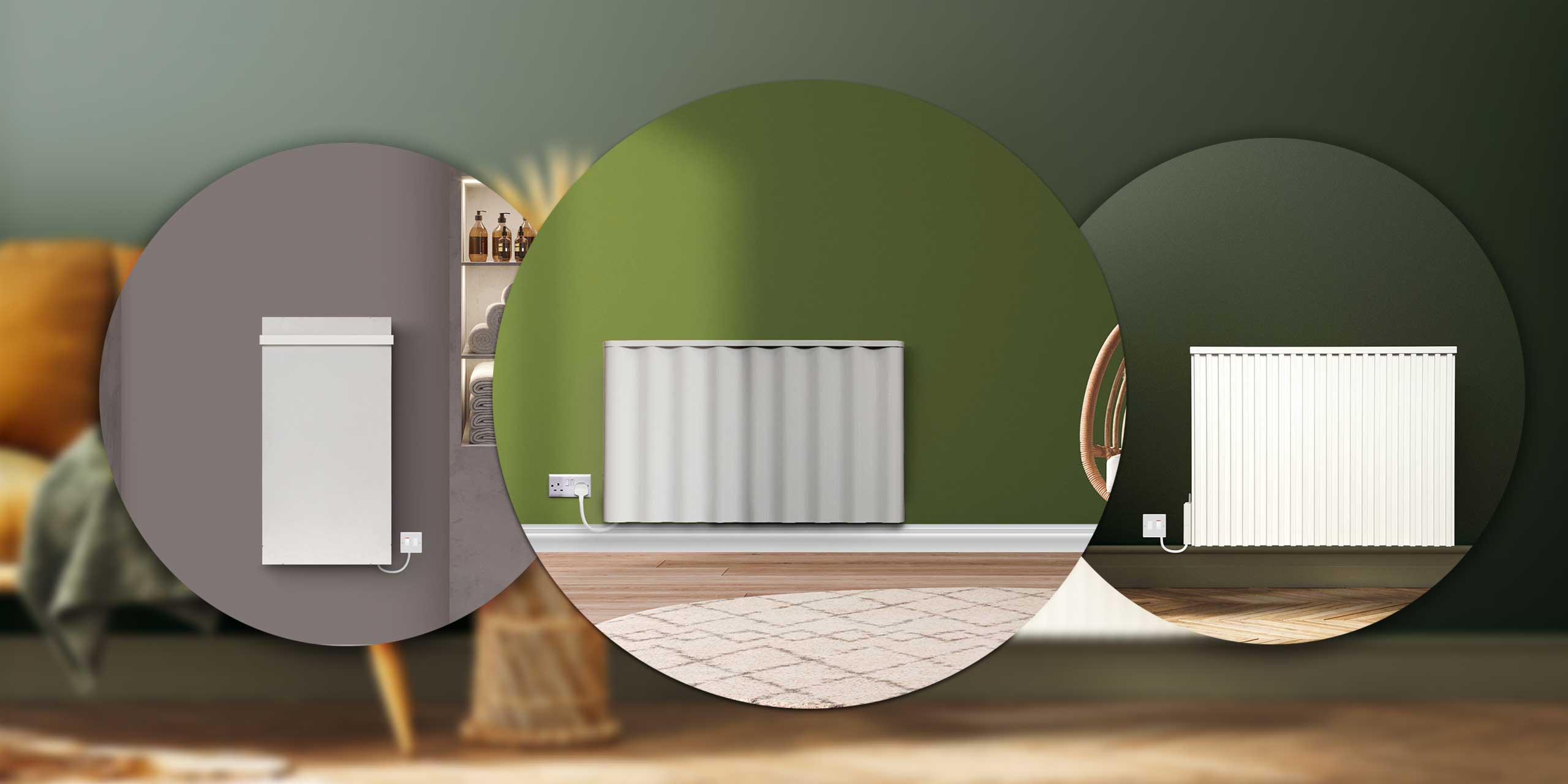 Benefits of Electric Radiators
Provides warmth effectively in the rooms of your home.
100% efficient.
Different styles to suit the décor in any home.
Easy installation
Efficient Electric Boilers
If you already have a gas boiler, the simplest way to switch to an efficient electric heating solution would be electric boilers. With the UK Government pushing for net-zero carbon and the upcoming gas boiler ban; sooner or later you may have to replace your gas boiler. Making the change to an electric boiler means you can simply swap out your existing boiler for an efficient electric one, whilst keeping your existing wet radiators or underfloor heating.
There are different types of electric boilers like combi, heat-only, combi with cylinder, etc. If you are looking for an all-in-one solution for heating and hot water, your best option is a duo boiler with an in-built tank. And if you already have an efficient electric water heater at home, it is advisable to choose a heating-only boiler to work in conjunction with it.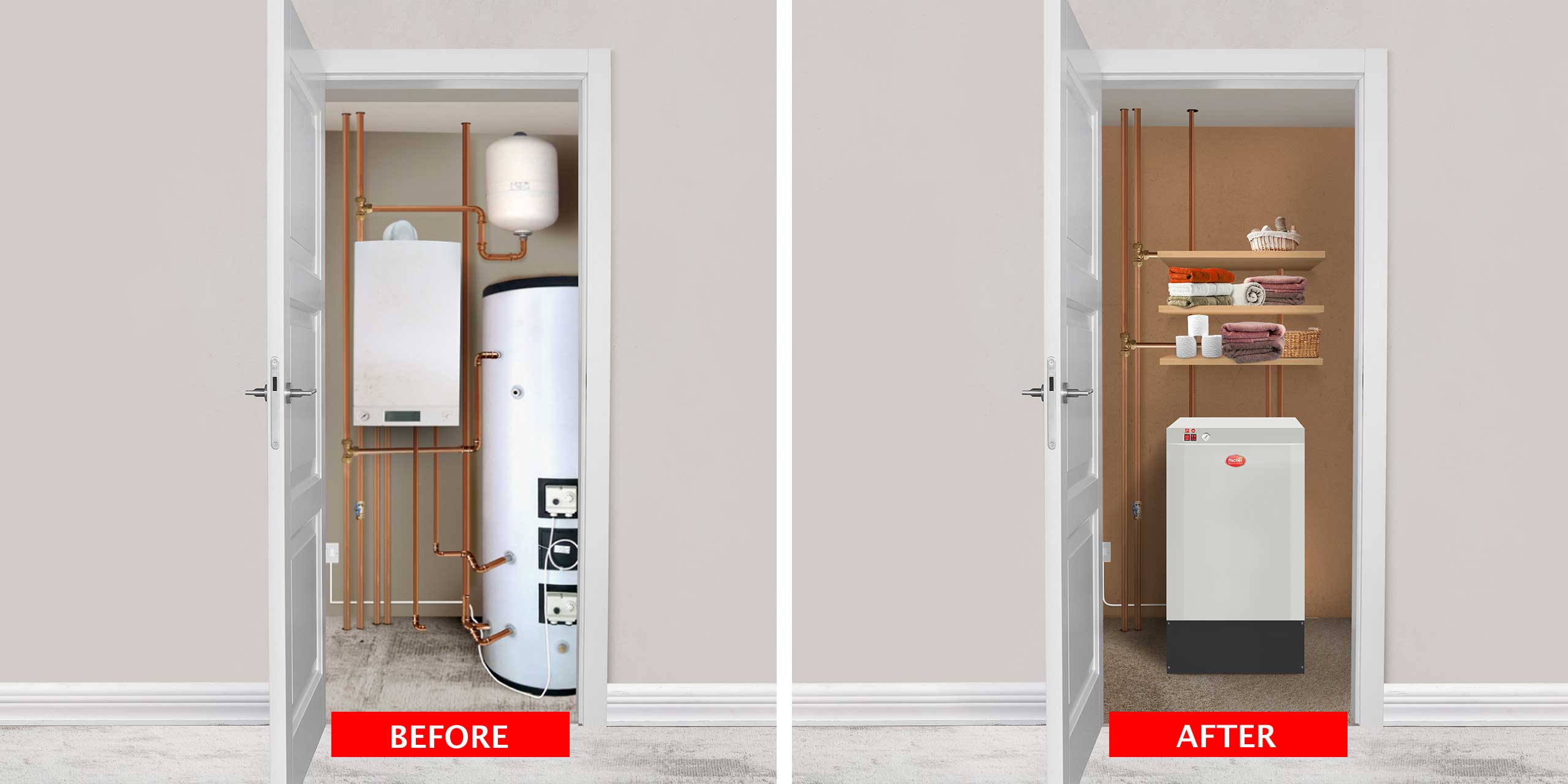 Benefits of Electric Boilers
Lower maintenance costs.
Safer, as it does not require any combustion fuel.
Space-saving.
Eco-friendly as compared to a gas or oil boiler.
100% efficient.
Heat Pumps
Heat pumps are a relatively newer electric heating solution. They are highly efficient but are not suitable for many UK homes. Heat pumps can be up to 400% efficient but your home has to be well-insulated. An air-source heat pump works on the premise of taking in air, extracting the heat, sending that heat into a refrigerant, and generating more warmth through compressing said refrigerant.
In the winter months, the UK gets very cold, with temperatures often dropping below zero. Inducting air at a cooler temperature will force the supplementary element to kick in to boost the temperature, as the air is too cold at the point of induction, significantly reducing the benefit of an air source heat pump altogether. You are now relying on an electrical element once again, but the process is made much more complex by using air in the first place.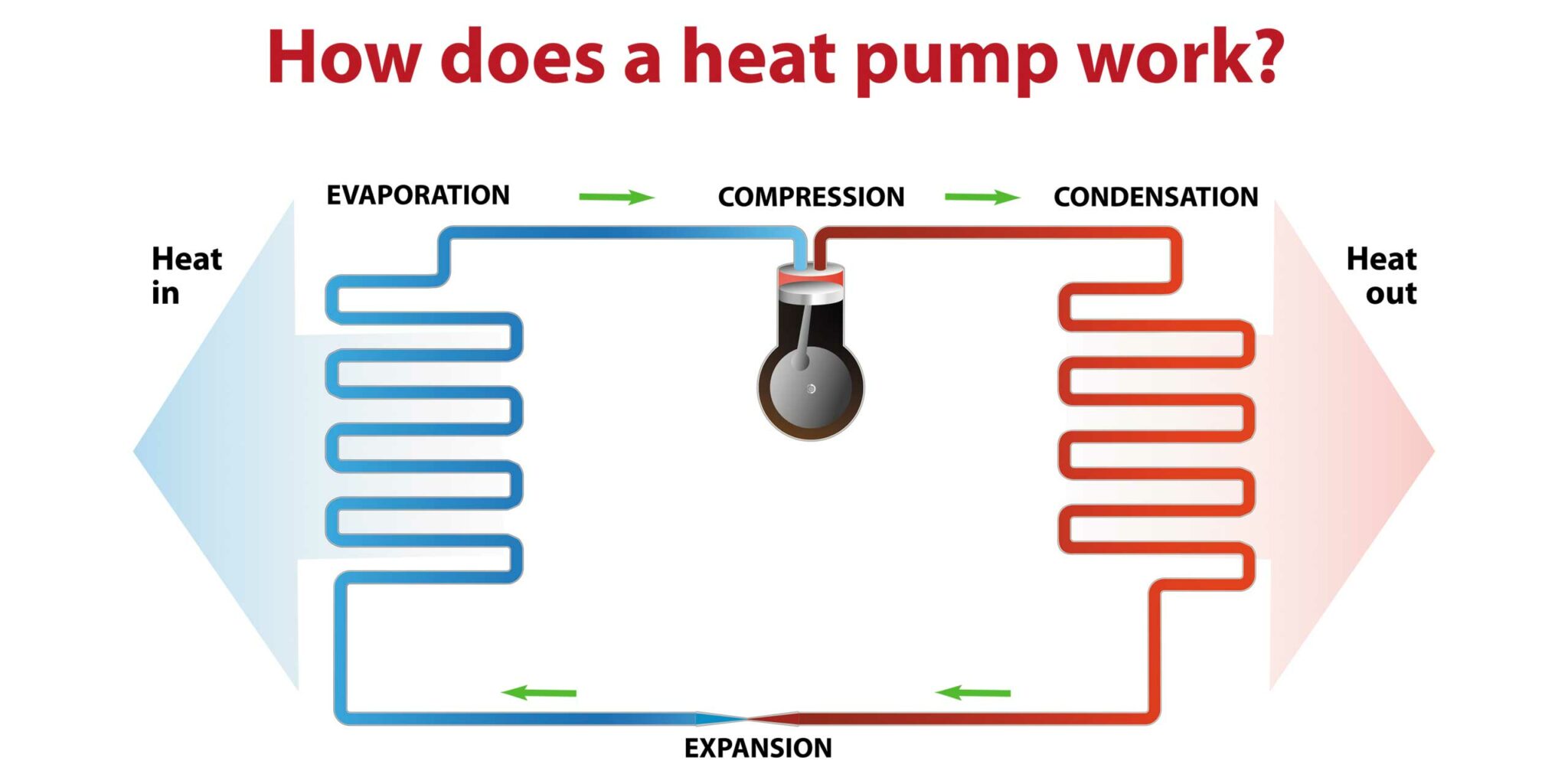 Benefits of Heat Pumps
Eligible for the RHI scheme.
Up to 400% efficient.
Lower running costs.
Eco-friendly.
Longer lifespan.
Efficient Electric Water Heaters
When it comes to electric heating, there are numerous benefits of keeping your space and water heating separate. A popular choice for consumers is immersion heaters or air-source water heaters used alongside efficient electric radiators (for space heating).
If you have limited space in your home, it would be worthwhile considering a tankless water heater or an efficient water heater using thermal storage technology (like the Aquafficient by Fischer). These solutions are space-saving and provide hot water quickly, without having to store large volumes of water needlessly.
Air-source water heaters work using the same principle as a heat pump. The installation of it is much simpler as it is an all-in-one unit for hot water. It can be installed in the garage, utility room, loft, or airing cupboard. Although, an air-source water heater cannot be installed in a flat or apartment.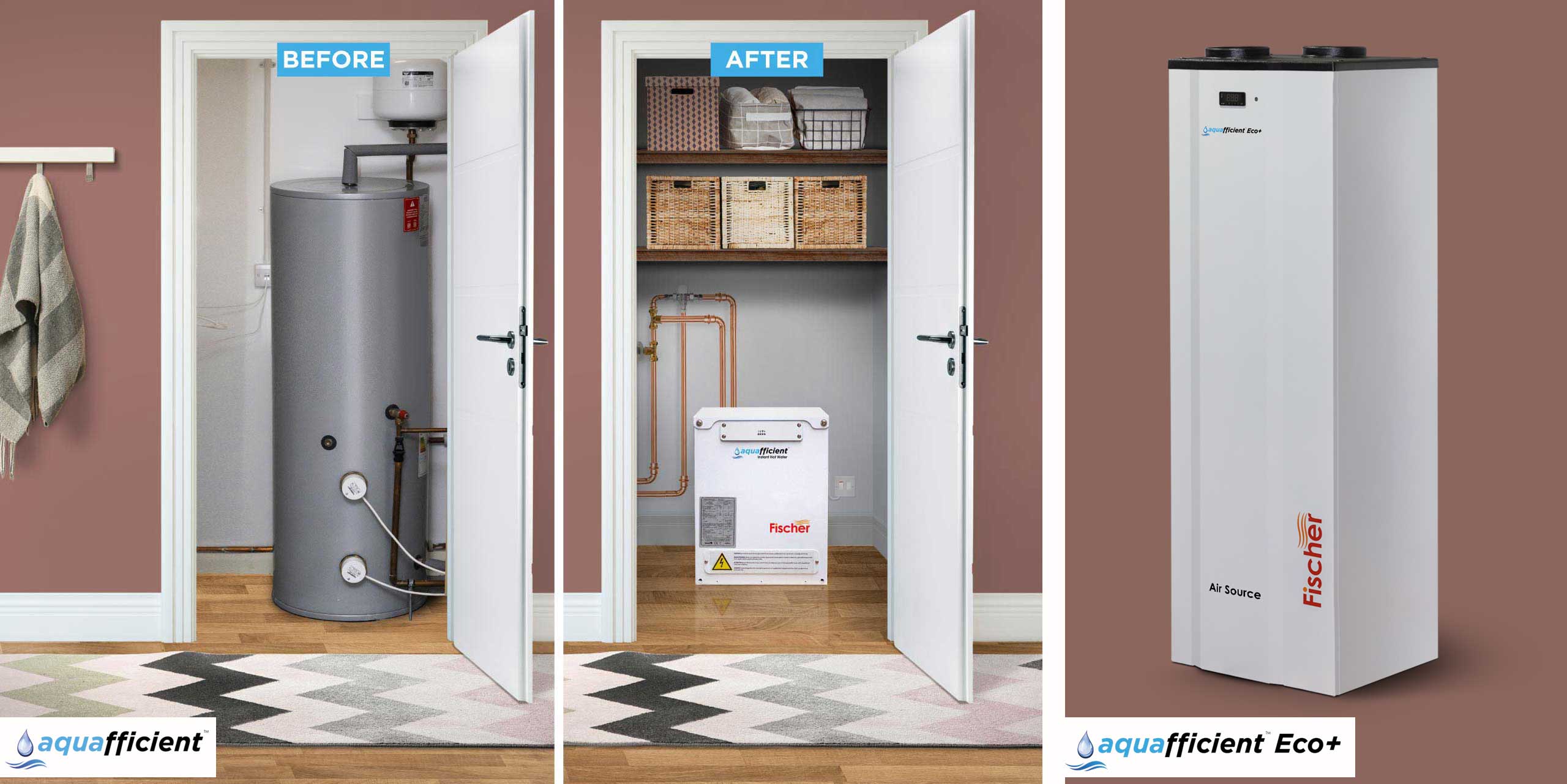 Benefits of Electric Water Heaters
More efficiency as compared to a gas heater.
Safer as it uses electricity, and there is no combustion fuel.
Lower upfront costs.
Readily available and easy to install.
Eco-friendly as compared to a fuel-powered water heater.
The efficient electric heating solutions listed above, seem to be the way forward when it comes to the UK cutting its carbon emissions. From electric radiators to heat pumps, all the solutions stated have great potential in being the most efficient electric heating systems. Although, there are numerous other external factors (like insulation of the property) that can affect the efficiency of an electric heating solution.
Every home in the UK is different in its own way, and a one-size-fits-all strategy doesn't work when it comes to efficient domestic heating. It is advisable to get an expert opinion by getting a free heating survey conducted. This will help you understand the compatibility of certain efficient electric heating solutions in your home.