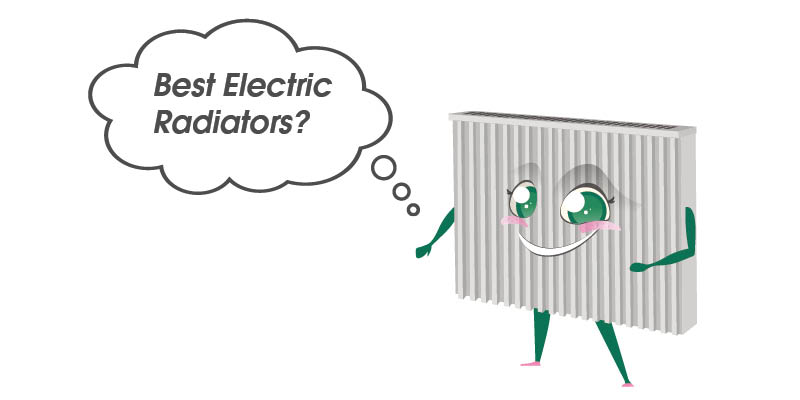 Domestic heating is a highly important industry within the UK. The average UK household uses 10,000 kWh of energy annually for space heating. As a country, we rely on heating for at least 260 days in a year. Gas boilers were a popular solution, but on account of the UK Government pushing for net zero carbon and urging citizens to heat their homes with low-carbon alternatives; UK consumers are looking for efficient and eco-friendly alternatives. Electric radiators are a popular choice for consumers currently using night-storage heaters.
Consumers currently heating their homes with gas or oil are in favour of eco electric radiators. But with so many brands and models of radiators on the market. What are the best electric radiators in the UK?
What is an electric radiator?
The typical electric radiator radiates heat stored within a heat-retaining medium, usually a thermal fluid or ceramic. Electric panel radiators on the other hand use convection (heating the air circulating within an enclosed area).
Most electric radiators simply plug into a socket and are easy to install. An efficient electric radiator will utilise conducted heat, convected heat, radiant heat and stored heat. Night storage radiators have bricks within them to store heat. But modern electric radiators use better heat-retaining materials like chamotte clay-core.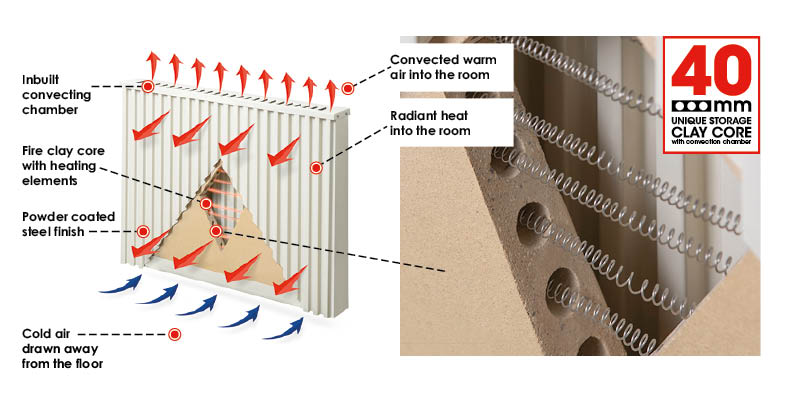 What are the benefits of electric heating?
There are numerous solutions within the electric heating space (electric radiators,electric boilers,electric water heaters, heat pumps etc).
Unlike gas or oil boilers, electric heating has low-maintenance costs and does not require annual servicing.
A key feature of electric heating is controllability. With modern electric heating systems, you usually receive smart heating controls. You could also control your electric heating through Wi-Fi, using an app.
On account of the absence of fossil fuels and emissions, electric heating also improves your home air quality.
Electric heating has no primary carbon footprint. Using efficient electric radiators will help the UK achieve net zero carbon. Electric heating is the most viable, efficient and safe low-carbon heating solution (currently on the market).
Electricity generation in the UK still utilises fossil fuels. So, is electric heating actually better for the environment as compared to gas or oil heating? The simple answer, YES! The UK's domestic gas boilers emit twice as much CO2 as all the power stations.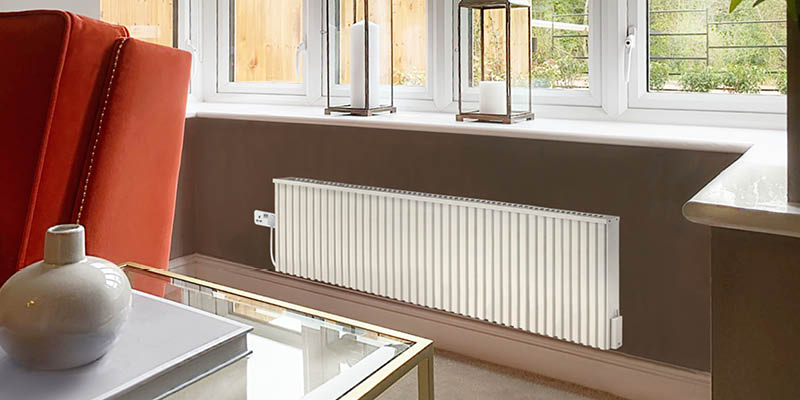 Are electric radiators energy efficient?
All electric radiators are 100% efficient. It converts all the energy drawn into heat. An electric radiator working on 100% efficiency will draw 1kW of energy to give out 1kW of heat within the room.
Electric radiators specified to your home's heating requirements can be energy saving. The main attribute of energy efficient electric radiators is room-by-room controllability. Any energy saving and efficient electric radiator should be individually thermostatically controlled. This allows you to heat the most frequented areas of your home, whilst not wasting energy by heating the rooms which are not in use.
Currently, electricity is more expensive than gas. But this may soon change in light of the UK's Net Zero Carbon target by 2050. Recently, gas prices have soared by 250%. A main reason why electricity is so much more expensive than gas is on account of the higher levies (green levies) applied on electricity, as compared to gas(23% VS 3%). Although, these levies are being reviewed as the UK's electricity generation is becoming greener year after year. Over the last 5 years, our share of electricity being generated by renewables has increased by 20%.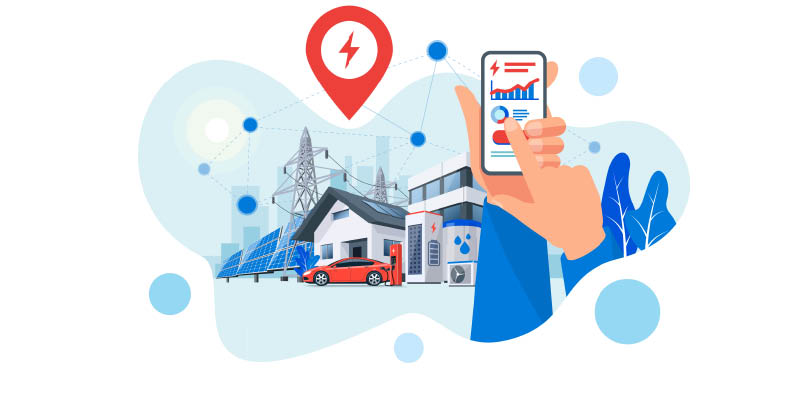 Benefits of electric radiators.
Electric radiators heat up much quicker than a domestic gas or oil central heating system and benefit from being 100% efficient at the point of use. They also have lower maintenance costs. With no moving parts within them, there is a low-chance of failure or faults.
They are a popular choice for many UK consumers on account of the easy installation. Most electric radiators can be installed by simply plugging them into a socket. They don't need any obtrusive pipes, which makes the installation process much quicker and cheaper.
Electric radiators will increase the efficiency of your home by reducing your home's carbon footprint.
Many homes around the UK are not connected to a gas network. For those homes, electric radiators are the perfect heating solution.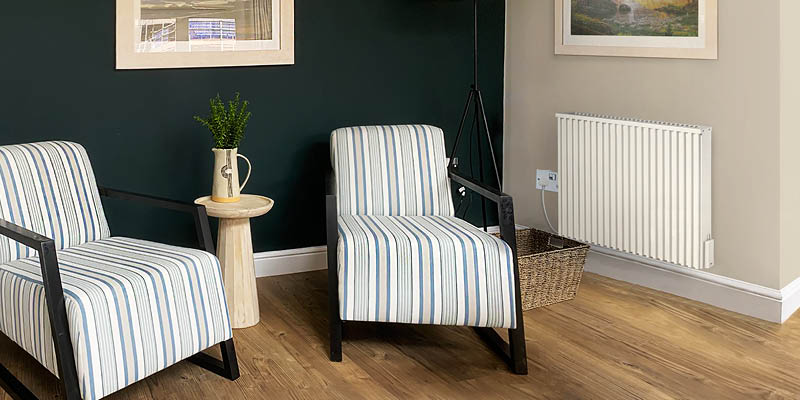 Which is the best electric radiator in the UK?
Key considerations when choosing an electric radiator for your home:
Energy efficiency
Energy saving
Easy to install
Eco-friendly
Superior manufacturing
Trustworthy brand
Fischer electric radiators VS night-storage heaters.
Disadvantages of night storage heaters:
Inefficient (compared to modern electric radiators)
Lack of controllability.
Does not fit the décor of many UK homes (can be an eye-sore in modern homes).
Cannot be remotely controlled.
Poor retention and distribution of heat.
High electrical input (not economical).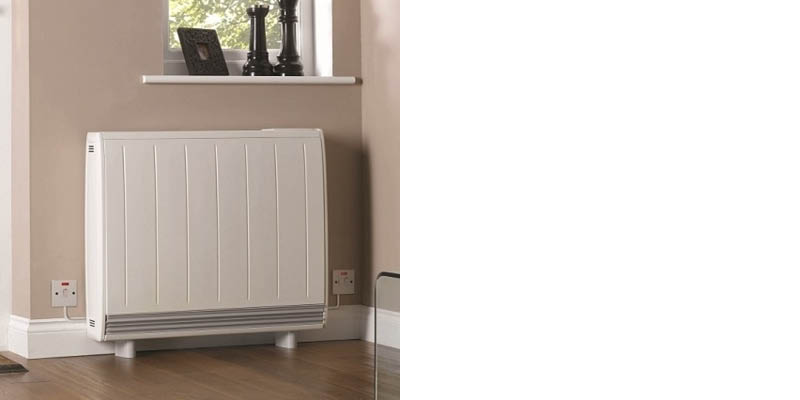 We at Fischer Future Heat have been manufacturing dynamic clay-core radiators for over 70 years. With superior German manufacturing standards, our electric radiators are hand-made! Our electric radiators utilise traditional manufacturing whilst using modern and highly efficient technology. Ours are the only electric radiators on the market with a 40mm chamotte clay-core, for better heat retention.
Our smart electric radiators use convected heat, radiant heat, conducted heat and stored heat. With their large fluting and patented convection chamber; they heat your room from the floor to the ceiling. This helps in eliminating cold spots, which are a major issue with night-storage heaters. Our electric radiators have also been tested and verified by independent bodies like the EST (Energy Saving Trust), BSRIA (Building Services Research and Information Association) and BRE (Building Research Establishment).
Our efficient electric radiators are easy to install. The radiator plugs into a 13Amp socket or fuse. They are slimline and measure only 11cm in depth. Unlike night storage heaters, our radiators have a unique design which is the perfect fit for traditional or contemporary homes. They are also available in select RAL colours, to match the existing décor of your home.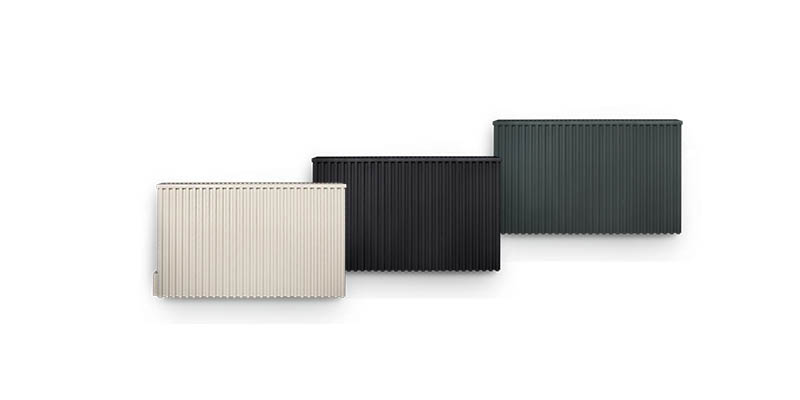 We at Fischer provide free installation as standard. We also provide a 10-year manufacturer's warranty and a 100% heating guarantee with all our radiators. The heating guarantee assures that our radiators will heat your room to 21 degrees C and if they don't, we will replace the radiator, free of charge!
Fischer dynamic clay-core radiators allow room-by-room controllability using our exclusive wireless thermostat (which is easy to use). They can also be controlled using Wi-Fi (as an add-on feature) – allowing you to be in control of your heating even when you are on holiday.
The radiators are compatible with economy-7 and other renewable energy sources like Solar PV – making our efficient electric radiators a sustainable and eco-friendly choice. We have installed over quarter of a million radiators in UK homes and with thousands of positive customer reviews on TrustPilot and Feefo; We should be your first choice when opting to switch to electric heating.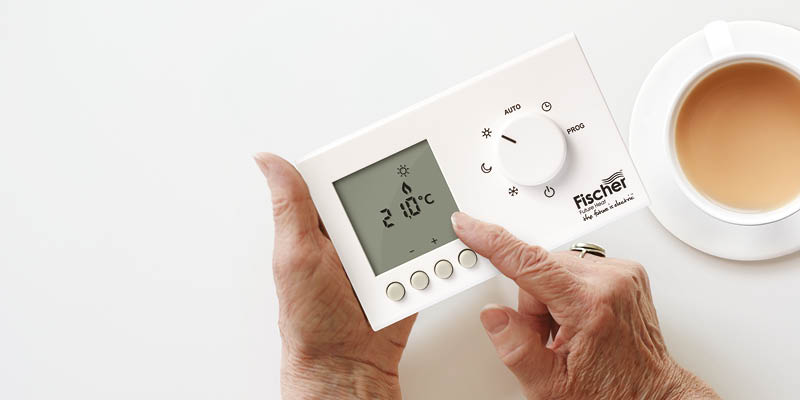 How do I choose the right size electric heater?
Choosing the right size of electric heater for the rooms in your home is vital. If not done correctly, this may affect the energy efficiency of the heater and could potentially cause a massive spike in energy bills. So how do you calculate the perfect size of electric heaters for your home?
We take care of this for you. We offer a free, no-obligation survey. During the survey our trained heating engineer assesses your heating requirements, takes into account characteristics and specifications of the rooms in your home (along with heat losses) and will calculate the most appropriate size of the radiator/radiators; tailored to your home.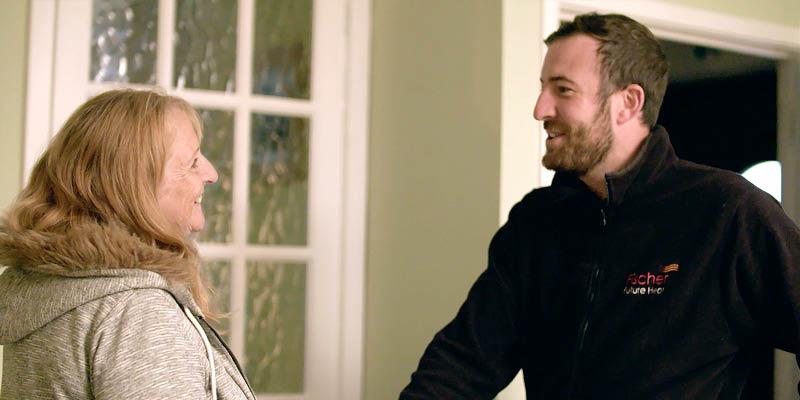 Are electric heaters easy to install?
After the survey, we will manufacture your radiators in our factory in Germany. Our skilled team of installers will take care of the rest. The installation process is quick, clean and efficient. "
Throughout the installation, the fitters were quick, efficient and tidy, they explained the system operation in a clear and concise manner, the handbook that they left is equally clear and easy to understand…"- TrustPilot review, 2021.
If you are looking to replace your old and inefficient heating, our electric radiators are the efficient, eco-friendly and modern solution for your heating needs.
Click the link to request your free brochure, and enjoy reliable and sustainable heating today!