With the UK Government pushing for a cleaner future, without the need for fossil fuels, having already banned the installation of gas boilers in new build properties from 2025, now is the time to future proof your business and upskill to electric.
Historically, gas boilers have been an extremely popular form of heating in UK homes, but with the rise in energy costs, and levies gradually switching from gas to electricity, homeowners are already seeking electric alternatives to their existing gas central heating system.
In fact, over 25,000 people search for electric boilers on Google each month, a significant increase compared to years past.
With a wide range of electrical heating solutions available, at Fischer we have been repeating the same mantra for over 10 years – the future is electric. The fact is, the future and present are electric, which makes 2022 and beyond the perfect time to learn about the cleaner options that are out there.
We now offer FREE installer training courses to anyone with a G3 Unvented Hot Water Systems qualification. Offering a complete overview on our range of electric and renewable heating and hot water solutions, you have the opportunity to upskill and add another string to your bow.
You will inevitably start to receive more enquiries from customers asking for electric boilers and hot water systems, and our training course puts you in a great position to be able to offer exactly what those customers are looking for.
Our training courses are held in our head office in Leicester, and once you have completed the training, you will not only be offered the opportunity to install our systems for our customers, you will have the ability to purchase Fischer products for your customers.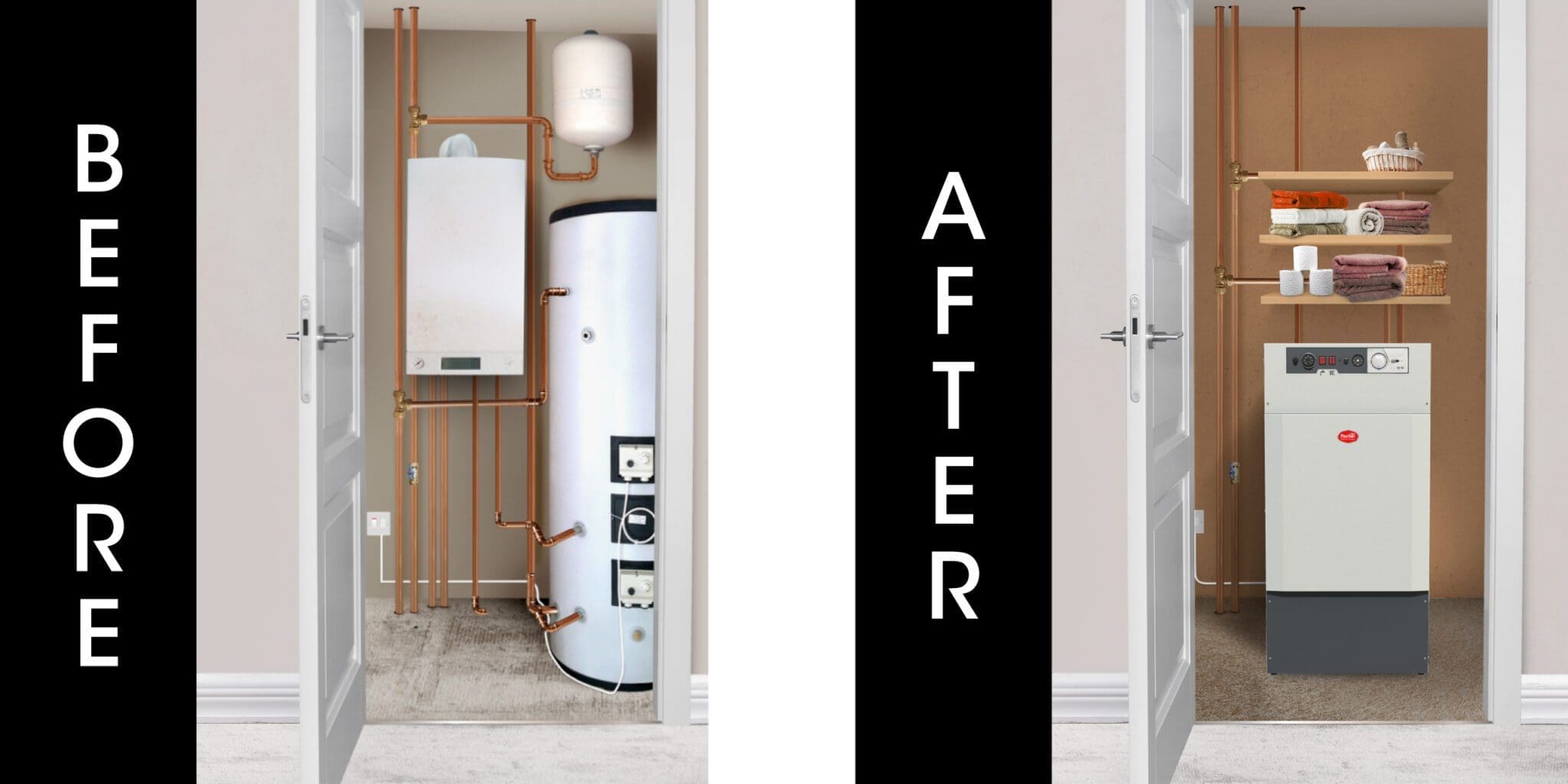 Fischer Electric Boilers
One of the key products you will learn about during our installer training is our range of electric boilers.
Fischer Electric Boilers are 100% efficient, converting all of the energy they consume in to heat. They don't require a scheduled yearly service, and come with a wireless thermostat as standard.
By using a nickel-iron-chromium alloy, with the addition of molybdenum, copper and titanium – Fischer electric boilers provide high levels of resistance to a large number of corrosive environments.
Due to its low emissions, the Fischer Electric Boiler does not need a combustion tank or chimney.
The boiler is equipped with two independent tanks, insulated with 10mm of icolem. One tank is for hot water, with a capacity of 100L, manufactured in 304 stainless steel, designed to work up to 70c. There is also an in-built expansion vessel.
Due to the volume of water contained in the tank, you can remove your existing system boiler and hot water cylinder, and simply replace them with one single Fischer Electric Boiler.
The second tank is carbon steel and is part of a closed circuit for heating, designed to work up to 90c, also with its own expansion vessel.
Fischer boilers are also available as heat only, allowing you to install either an Aquafficient or Aquafficient Eco+ for your hot water supply.
Much like our combi (duo) boilers, our heating only boiler doesn't require a scheduled yearly service, and both options come with a 10-year warranty for complete peace of mind.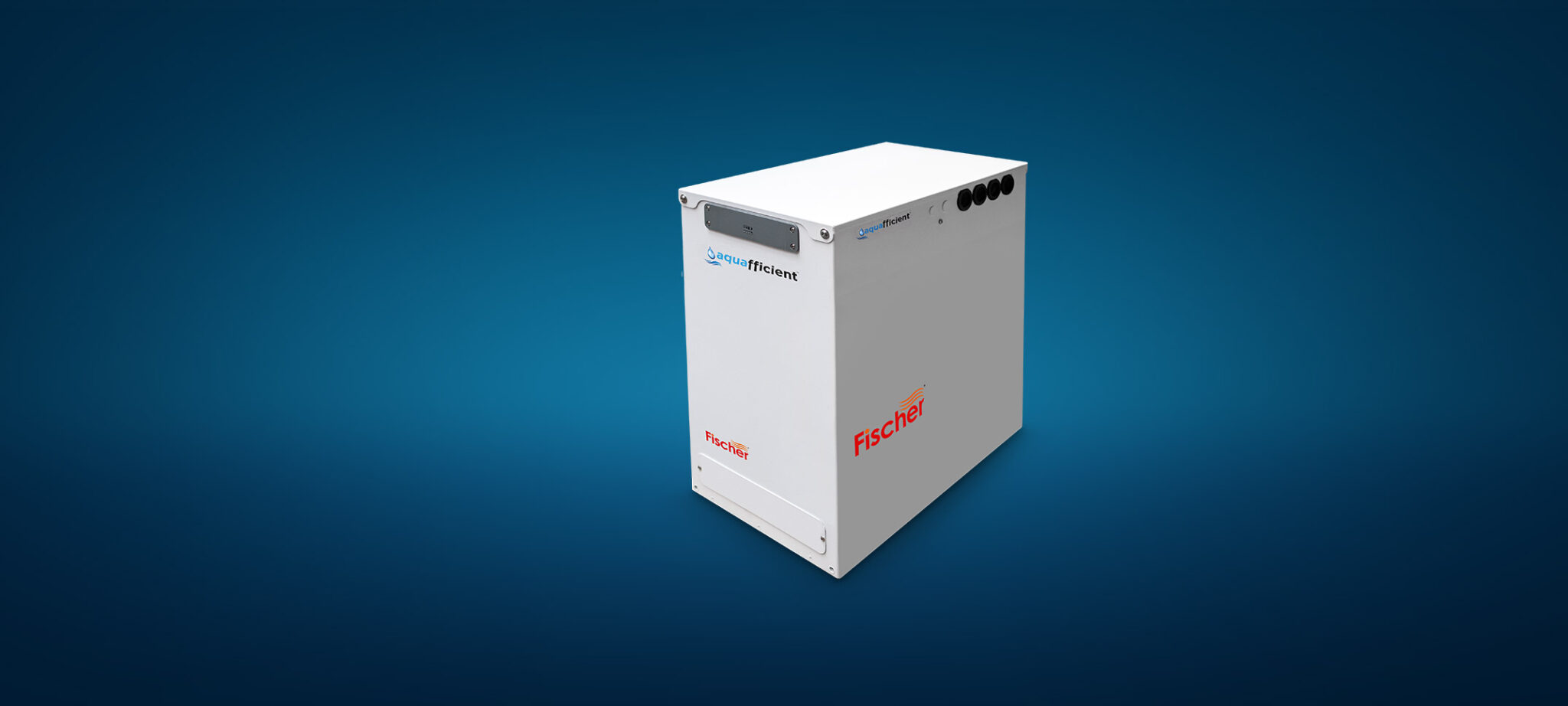 Aquafficient & Aquafficient Eco+
You will also be trained on our range of electric hot water systems.
Aquafficient is an innovative, modern and highly efficient solution to heating water. This instant electric water heater from Fischer uses a single heating element and patented thermal storage technology, to provide instant hot water without the need for tanks. Instead, the hot water is produced from stored heat energy within a unique phase change material.
Aquafficient requires zero servicing and maintenance, comes with a 10-year warranty and is half the height of the equivalent cylinder on average, reclaiming valuable space in your home.
Also with no controls to worry about, Aquafficient is simply fit and forget.
If Aquafficient isn't the product for you, Aquafficient Eco+ is another great alternative. Aquafficient Eco+ is an air source water heater, designed to provide hot water to your home quickly and efficiently. Using air as its main energy source; the Aquafficient Eco+ is an efficient and renewable energy product that provides heated water without excessive energy needs or bulky water tanks.
Aquafficient Eco+ doesn't require a yearly service either, and has a visible temperature monitor on the front of the unit.