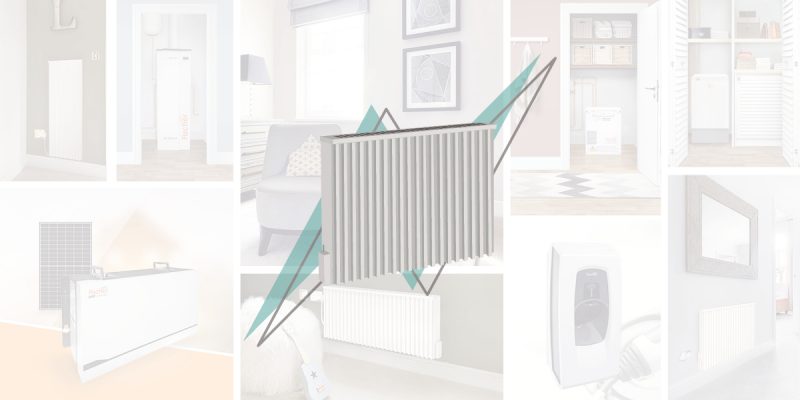 Electric Heating Myths Debunked. The government's delayed ban on gas boilers has raised concerns over the cost of heat pumps. Air source heat pumps have been cited by reports to be the reason for the proposed delay. Keith Bastian, CEO of electric heating provider Fischer Future Heat and clean energy supplier Outfox the Market, says that air source heat pumps should be switched for dynamic direct acting storage heating.
However, despite being the most suitable alternative to heat pumps, electric heating is still plagued by numerous myths. In this article, Keith debunks the myths that are impeding a viable and vital zero-carbon solution.
In the 25 years that I have been involved in the heating industry, the misconceptions around electric heating have remained unchanged. This is disappointing since the benefits of electric heating counterbalance the problems presented by air source heat pumps.
Where the costs of installing heat pumps have delayed the boiler ban, electric heating remains a much cheaper alternative and negates maintenance expenditure.
However, the opposite is believed to be true in the opinion of the consumer. Given the government and housing industry's commitment to heat pumps, it seems the misconceptions encompass more than the casual consumer.
'Electric Heating Is Excessively Expensive'
The upfront installation costs of electric heating are lower than other clean-energy alternatives. Ground source heat pumps cost between £20,000 and £35,000, whilst air source pumps, the most common type, cost around £8,000 – £18,000. Electric heating has far less hardware that needs to be installed, therefore the cost of electric heating remains lower.
Dynamic storage heaters also requires no maintenance or servicing, meaning that owners of electric heating will never run into additional costs after their systems have been installed.
'Electric Heating is Old Technology'
Modern dynamic storage radiators are now controlled remotely, often via mobile apps or wireless thermostatic controls. This means your home heating can be monitored and managed easily. Thermostatic controls can detect temperatures and adjust automatically, aligned to your own preferences. Yes, of course old storage heaters have hot helped the true efficiency of electric heating. However we continue to remove these old heaters and replace them with dynamic direct acting storage heaters that give the user full control . You are never left in the cold.
Individualised energy saving programs and Wi-Fi connectivity are generally a standard feature with electric heating. With other energy alternatives, this feature would require retrofitting. Possessing greater control doesn't just mean additional convenience. It also means a reduction in carbon emissions and a significant reduction in energy bills.
'Electric Radiators Are Ugly'
When I began my journey in the world of electric heating, it was my aim to dispel the opinion that electric radiators are unsightly. I took this perception seriously, and manufactured electric heaters with a modern sleek aesthetic that were a perfect fit for contemporary homes. As well as their pleasing aesthetic, electric radiators are multi-functional and technology led. Electric heating is highly adaptable because of this, and can be installed anywhere in your home – even in a bathroom.
'Electric Heating Is Not Efficient'
Electric heating remains vastly more efficient than heat pumps, gas and oil boilers due to the way the heat is distributed. A conventional heating system will push warm air to the ceiling of the room, allowing cold air to stay at seating-level. In contrast, dynamic electric heaters feature flutes to draw that cold air from the floor and distribute heat evenly, from floor-to-ceiling. With electric heating, there is no wasted heat. Every kilowatt of heat radiated from electric heaters contributes to an even and complete warmth in your home.
'Electric Heating Requires Infrastructure Investment'
Consumers have a distorted perception of the infrastructure needed to implement electric heating. This could be attributed to the high costs of installing heat pumps, and the vast expenditure of the government on national infrastructure to implement them. Too many consumers have come to think of clean energy as costly and complex. With incessant messaging about heat pump costs and the subsequent boiler ban, it is a hard to refute this notion.
One of the reasons I have advocated electric heating for more than a decade is due to how easy they are to install; they require little more than standard sockets and brackets. When I hear the government talk about the infrastructure investments for clean energy, it is a disheartening thought that electric heating requires none and is yet not considered. It ought to be considered that if the government had committed to electric heating with the same enthusiasm as with heat pumps, would we be talking of a five-year delay to the boiler-ban, as we are now?
In any case with over 25 years experience surveying UK homes , I firmly believe the solution lies in a mix of different forms of electric heating not just with heat pumps.
"It's never going to be one size fits all"
This article has been published in the following online publications Electric heating myths debunked: Expert unveils the TRUTH about electric alternatives