Energy costs are rising
It's no secret that this winter is going to be a tough one. Energy prices have hit record levels and gas shortages are set to become a reality. Inflation, the cost of living crisis and the ongoing war in Ukraine are all contributing to what could be the perfect wintry storm.
There is no denying that there will be challenges ahead, but the fact remains, that we still need to keep warm in the winter. So how do we keep the cold away with energy prices so high?
Inefficient Gas Central Heating
Here in the UK, over 20 million of us heat our homes with gas central heating. For years gas has provided a relatively cheap method to keep us warm. But as gas prices continue to rise, it is vital to reduce energy waste and inefficiency which gas boilers are renowned for.
Gas central heating provides little flexibility or control over energy use. The average UK gas boiler is sized between 18-26 kW and every time you need to heat a room, you are forced to power up the entire boiler, which ends up heating the entire house. This is wasteful and increasingly costly and makes little sense, even in times of cheaper gas.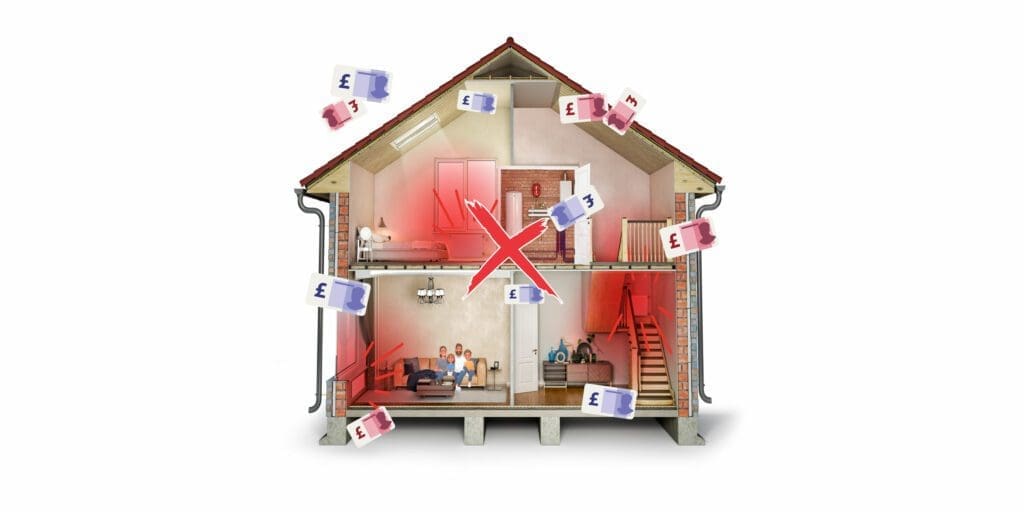 Ask yourself  – Would you keep the lights on in rooms you're not using? Of course not, so why do it with your heating?
Heat (Just) The Rooms You Need To
As the energy crisis deepens, we need to make changes to our behaviour and how we heat our homes. The good news is there is a simple and easy to install heating solution which can help you avoid wasting energy. Fischer has been manufacturing and supplying dynamic electric heating systems for over 70 years. All heaters are supplied with a wireless thermostat which means you can set individual temperatures in individual rooms. 
We probably spend most of the time in the evening in the living room. So simply set a comfortable temperature and lower your thermostats in other parts of the house.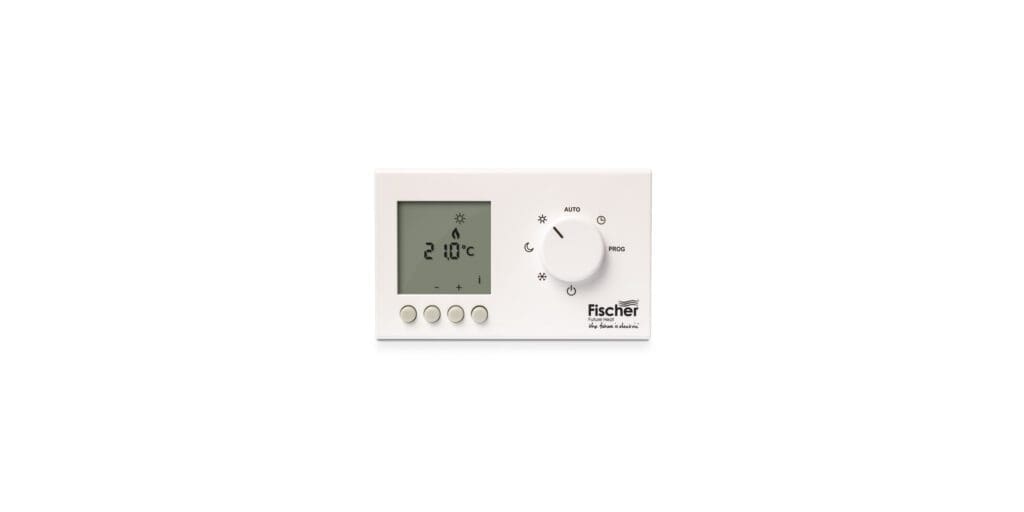 Making Small Changes To Feel The Benefit
Many Fischer customers are choosing to install two or three low input electric heaters in key parts of the home and using them when they are needed. This means that they can avoid having to fire up their large gas boiler everytime it gets cold. The result of this behaviour change is reduced energy use.
Less Energy Use = Smaller Energy Bills!
Innovative Technology
Fischer Clay Core radiators are a modern and highly efficient solution when it comes to replacing your outdated heating systems. With their large fluting and patented convection chamber, Fischer's smart radiators heat your room from floor to ceiling, so no more cold spots! A purpose-built convection chamber along with a patented 40mm chamotte clay core retains and stores heat. Fischer's exclusive core is DOUBLE the thickness found in many of their competitor's heaters and is one of the many reasons why Fischer is market leader in electric heating.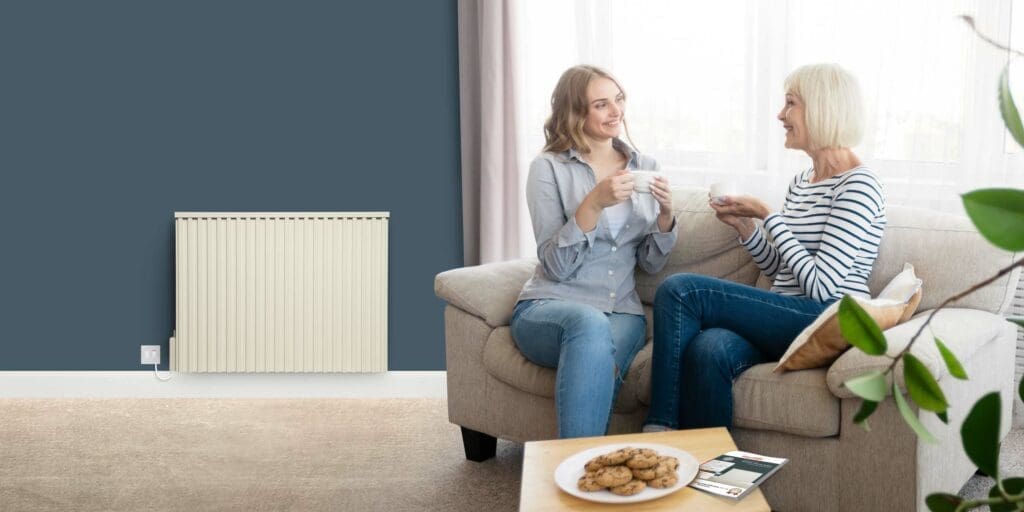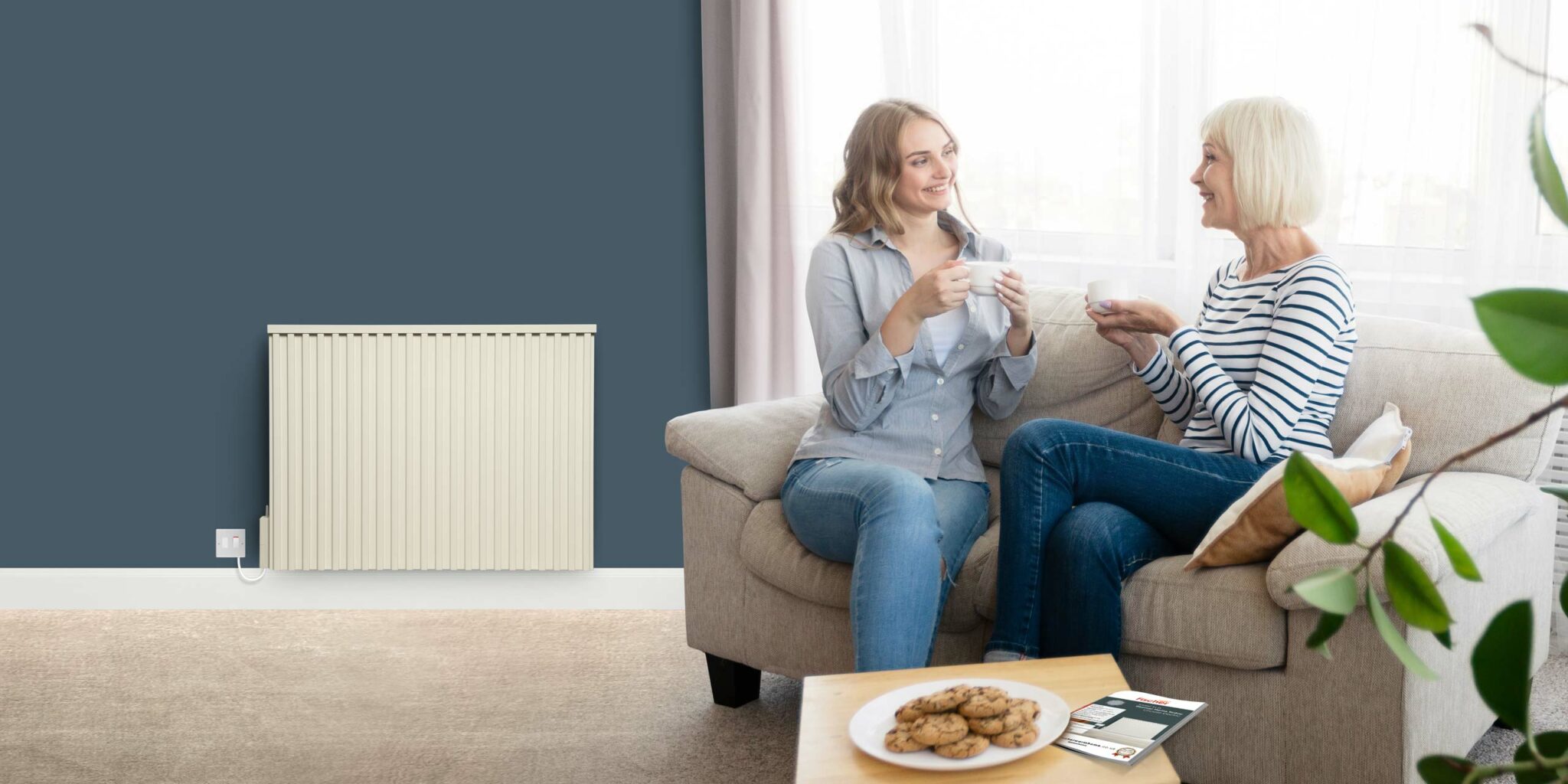 Electric Water Heating
You can reduce your reliance on your large gas boiler even more with Fischer's efficient electric water heating technology.
The Aquafficient is a space-saving water heater that uses patented thermal storage technology and provides instant hot water. Half the size of an average cylinder, the Aquafficient is a popular choice for homes with limited space. Installation is mess and stress-free, with no requirement for valves or a water discharge pipe. The Aquafficient also has no need for annual servicing and is supplied with a 10-year warranty.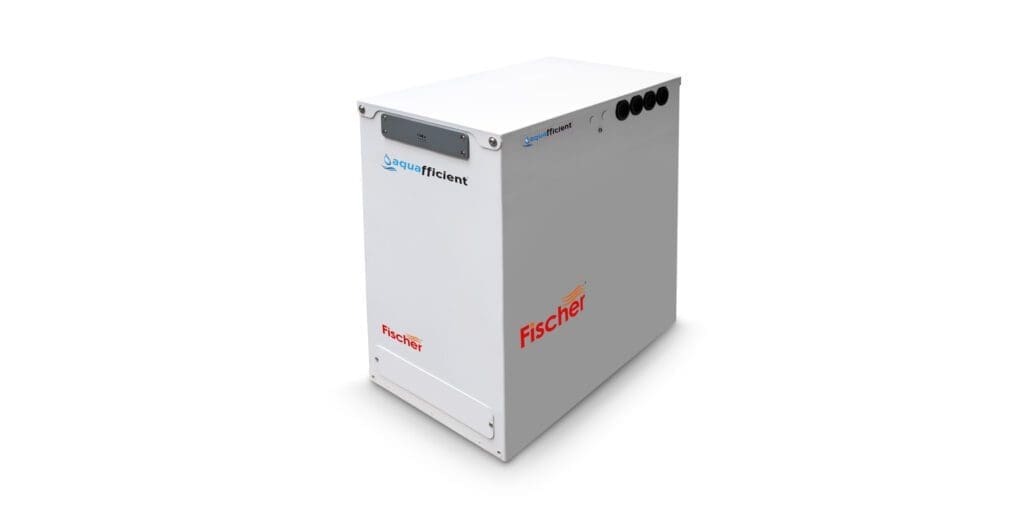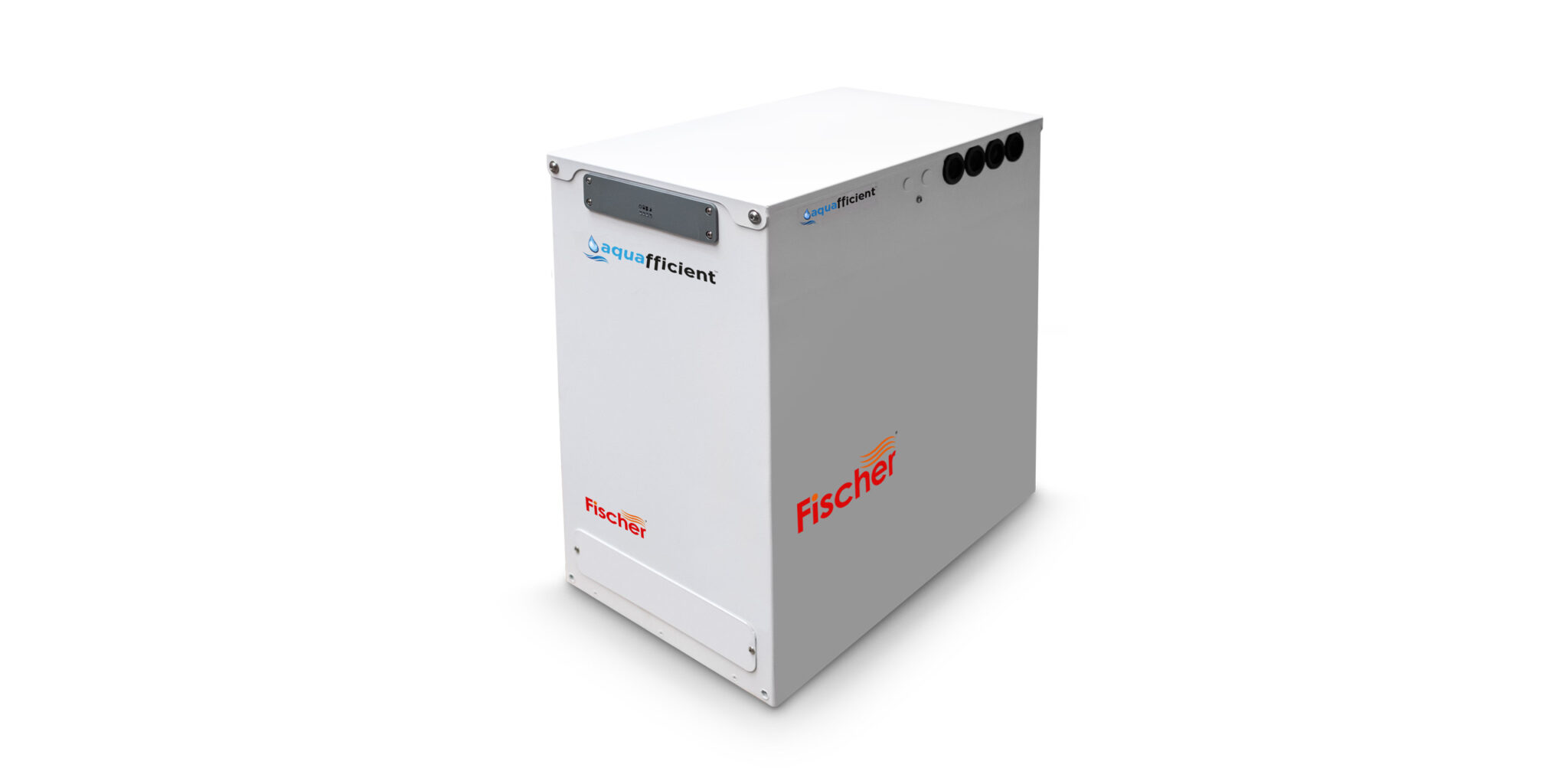 The Aquafficient Eco+ is an air-source water heater that replaces your existing cylinder and is a sustainable form of heating water. The unit is easy to install, and is available in a wall-mounted or floor-standing model. It can also be installed in a loft, garage, airing cupboard or utility room – it simply requires access to an external wall in order to install a single vent pipe. The Aquafficient Eco+ comes with a 5-year warranty as standard. Both these water heating solutions can be used in conjunction with Fischer's dynamic clay-core radiators.
Time for Change
The energy crisis is undoubtedly demonstrating the need for change when it comes to the way we heat our homes. We can no longer rely on cheap and plentiful gas supplies and we need to adapt our behaviour and face these challenges head-on.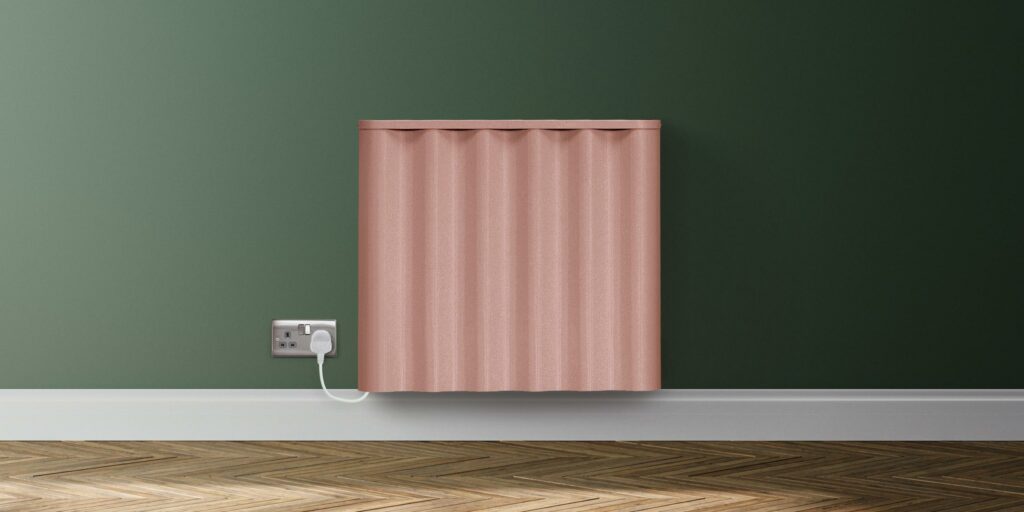 The Future Is Electric
Thankfully, there is a simple and stress free alternative. Choose electric and enjoy greater control over your energy use without compromising on comfort and warmth.
Request Your Free Catalogue and make the change today.