Founded in 1948 in Germany, Fischer is a well-established brand in the heating industry. The initial product was a range of wood burning stoves, which were sold exclusively in Germany.
By the 1960's, Fischer had caught on that electric heating was the future, and began manufacturing electric storage heaters, which have since evolved in to the product Fischer offer today. It would be a long time before Fischer made its way to the UK.
Fast forward to 2009 when Keith and Maria Bastian decided to bring the concept of electric heating to the UK, starting Fischer UK in the front room of their own home. Having transformed their home in to an office/living hybrid, they decided to move to a more permanent office building in Leicester's Frog Island.
Still in the same building today, they have now transformed a number of former warehouses and factories between Leicester's canals and rivers in to modern, functional office space for over 200 employees.
In 2015, Keith and Maria acquired the whole Fischer brand, including the manufacturing facilities and offices in Germany, giving them full ownership and control of a well-established German heating manufacturing operation.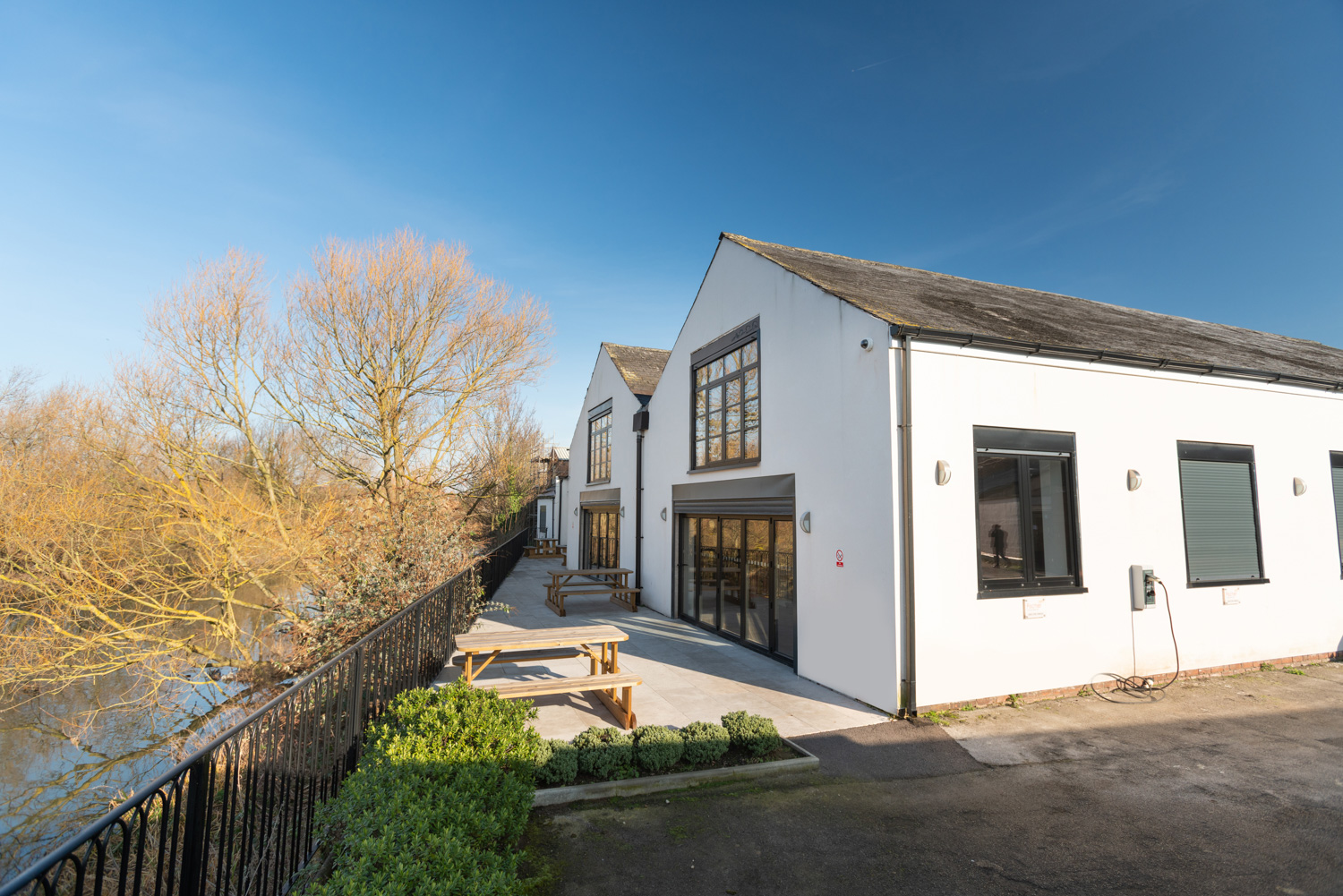 With manufacturing of Fischer dynamic clay core heaters still taking place in Germany, just outside of Munich to be more precise, Fischer own offices in London, Spain, Germany and warehousing facilities in Scotland. Fischer also manufacture their own range of electric boilers just outside Madrid, Spain.
Innovation is always at the forefront, and Keith and Maria have also introduced a number of other smart and renewable solutions to the UK market. These products range from hot water systems to electric vehicle chargers, but all of them share one common characteristic – they can be powered by electricity.
Now, as the industry moves towards an all-electric future, Keith and Maria are keen to share their journey to net zero carbon emissions with qualified plumbers and installers around the UK who have an ambition to transition from the gas heating systems that they currently install and instead focus on cleaner, electric alternatives.
With a wide range of products available, Fischer's main focus is still on domestic heating and hot water. But, what options are available for installers and homeowners alike?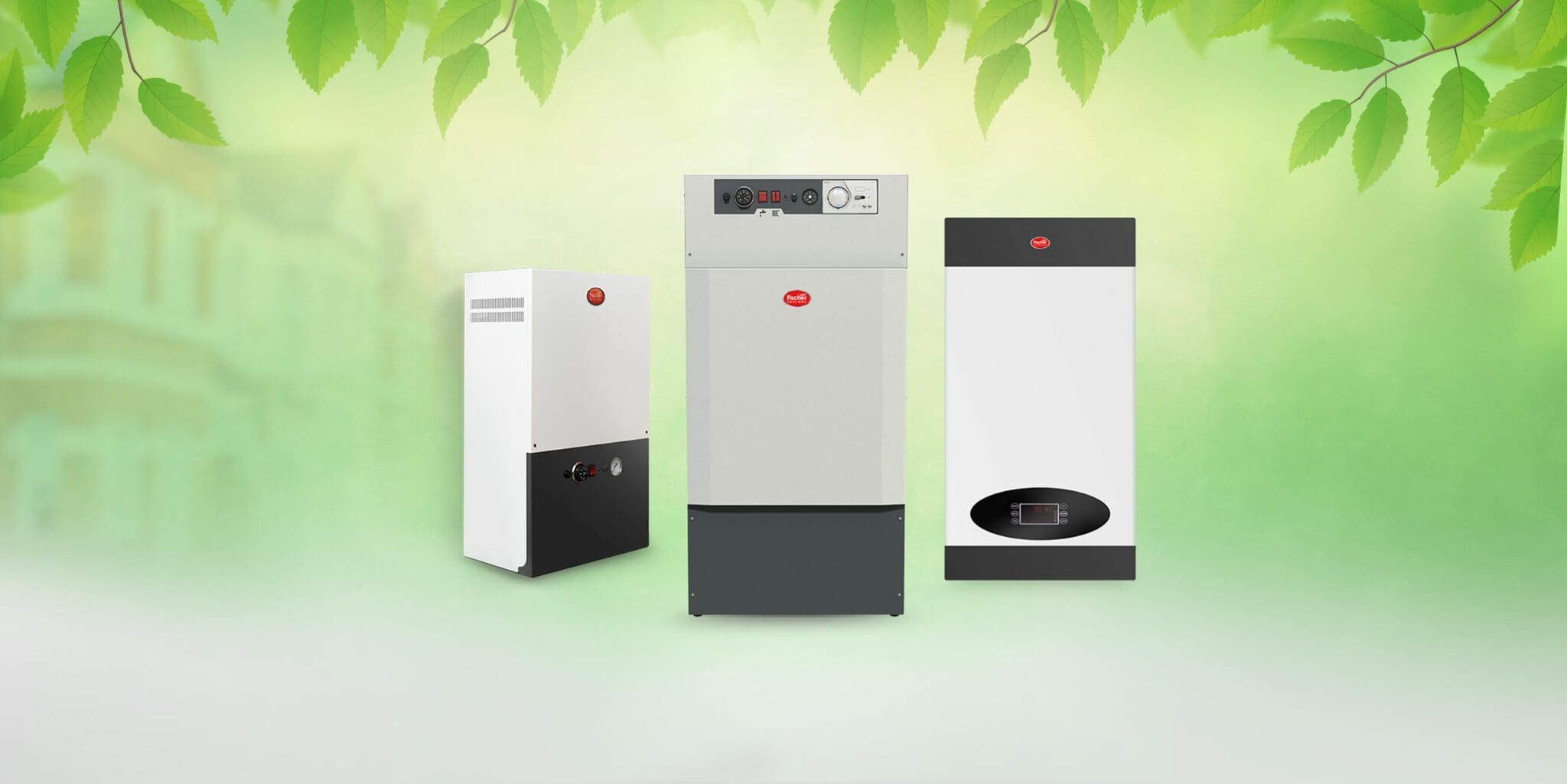 Fischer Electric Boilers
Fischer Electric Boilers are 100% efficient, converting all of the energy they consume in to heat. They don't require a scheduled yearly service, and come with a wireless thermostat as standard.
By using a nickel-iron-chromium alloy, with the addition of molybdenum, copper and titanium – Fischer electric boilers provide high levels of resistance to a large number of corrosive environments.
Due to its low emissions, the Fischer Electric Boiler does not need a combustion tank or chimney.
The boiler is equipped with two independent tanks, insulated with 10mm of icolem. One tank is for hot water, with a capacity of 100L, manufactured in 304 stainless steel, designed to work up to 70c. There is also an in-built expansion vessel.
Due to the volume of water contained in the tank, you can remove your existing system boiler and hot water cylinder, and simply replace them with one single Fischer Electric Boiler.
The second tank is carbon steel and is part of a closed circuit for heating, designed to work up to 90c, also with its own expansion vessel.
Fischer boilers are also available as heat only, allowing you to install either an Aquafficient or Aquafficient Eco+ for your hot water supply.
Much like our combi (duo) boilers, our heating only boiler doesn't require a scheduled yearly service, and both options come with a 10-year warranty for complete peace of mind.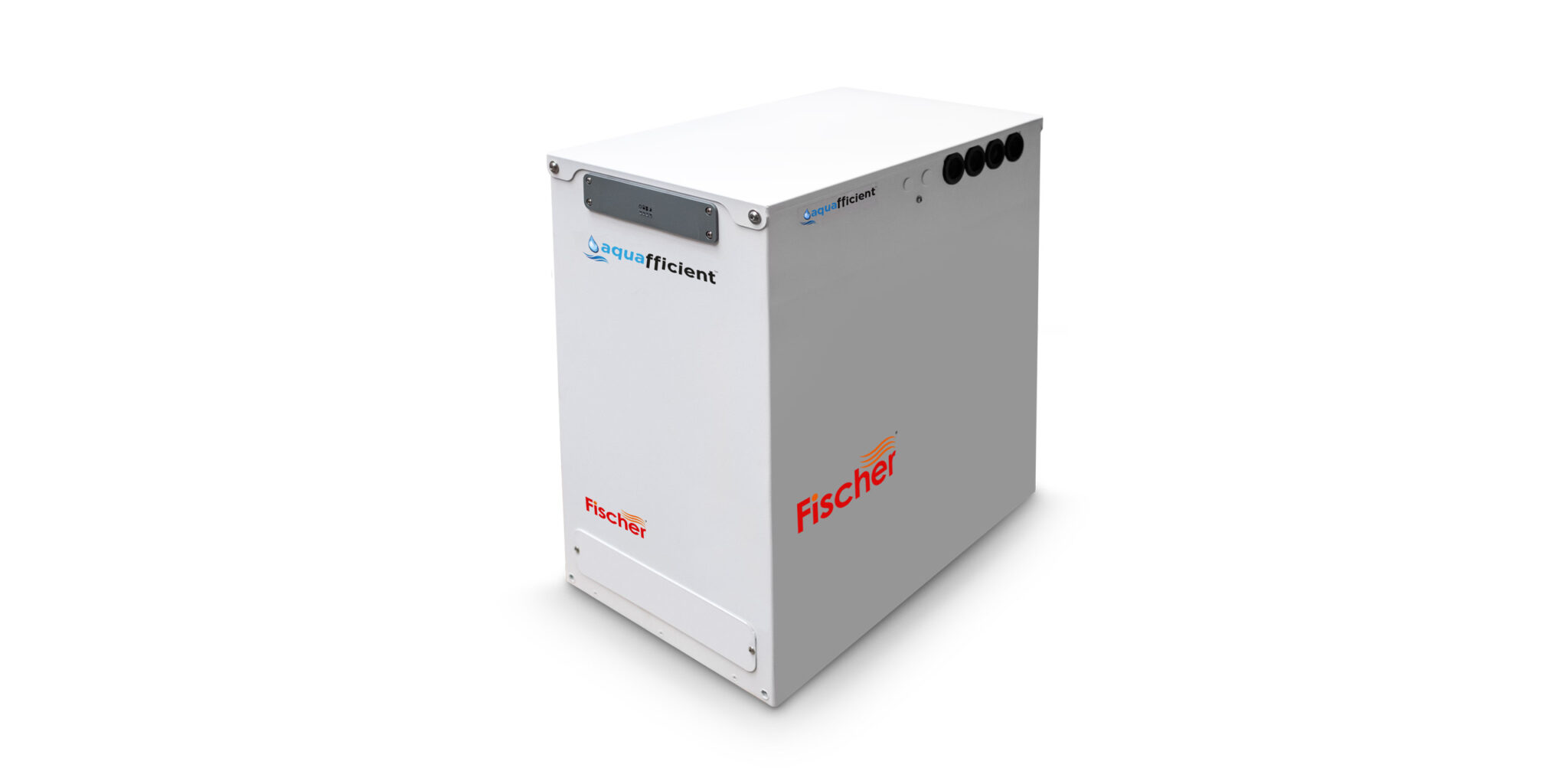 Aquafficient & Aquafficient Eco+
Aquafficient is an innovative, modern and highly efficient solution to heating water. This instant electric water heater from Fischer uses a single heating element and patented thermal storage technology, to provide instant hot water without the need for tanks. Instead, the hot water is produced from stored heat energy within a unique phase change material.
Aquafficient requires zero servicing and maintenance, comes with a 10-year warranty and is half the height of the equivalent cylinder on average, reclaiming valuable space in your home.
Also with no controls to worry about, Aquafficient is simply fit and forget.
If Aquafficient isn't the product for you, Aquafficient Eco+ is another great alternative. Aquafficient Eco+ is an air source water heater, designed to provide hot water to your home quickly and efficiently. Using air as its main energy source; the Aquafficient Eco+ is an efficient and renewable energy product that provides heated water without excessive energy needs or bulky water tanks.
Aquafficient Eco+ doesn't require a yearly service either, and has a visible temperature monitor on the front of the unit.