There are many different electric heating options available in the UK, and it can be difficult to know which option is best for your home.
A very popular form of electric heating is electric clay core radiators. We've put together a guide to answer any questions on what is a clay core radiator and electric central heating.
What is a clay core radiator?
A clay core electric heater is a standalone, independent electric radiator which has a clay core inside. This clay core is there to store heat that is generated by an in-built electrical heating element. The clay core aids with the distribution of heat, therefore making an electric heating system even more efficient when it comes to heating your room.
What is the benefit of a clay core?
A basic electric heat radiator will generate warmth using an electrical element, but when the heater is switched off, the heat will stop being emitted very quickly.
With a clay core inside the heater, when the heater switches off, the heat that is stored within the clay core will continue to heat your room even after the heater is no longer on.
This means that without using any further electricity, your heater is still providing warmth and comfort in your home.
Why does Fischer use a 40mm clay core?
Most, if not all, of our competitors utilise a 20mm clay core to store heat within their radiators. Fischer is the only German radiator manufacturer using a 40mm clay core.
Not only does this make the clay core much more robust and reliable, but by using a 40mm clay core, it also means it can store twice as much heat as a 20mm clay core, making our heaters even better at heating your home.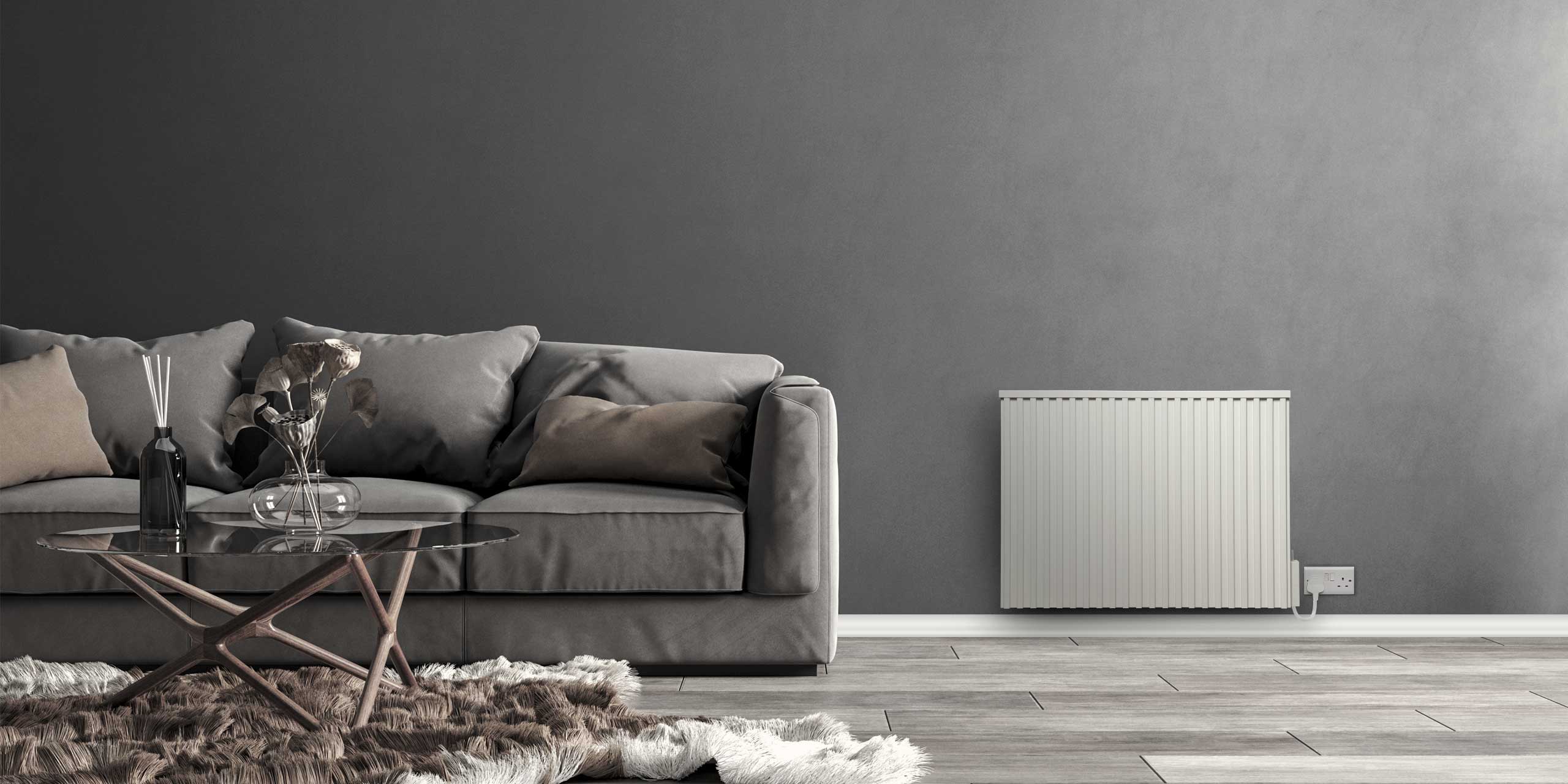 What makes the Fischer clay core different from the rest?
The Fischer clay core is 40mm thick, double the depth of most alternatives, plus there are other characteristics that set us apart from other manufacturers.
Our clay core is a mixture of fire clay and two metals. These two metals are great conductors, meaning the heat will distribute evenly across the whole clay core, providing a much more consistent level of warmth throughout both the heater and your home.
Our clay core is also positioned at the front of the radiator, creating a purpose built convection chamber towards the back. This convection chamber reduces wasted heat by creating a vacuum, and aids the convection of heat in to the room. This ensures a consistent temperature from floor to ceiling and wall-to-wall.
The clay core is also perforated, allowing one single element to sit all the way through the core, top to bottom, left to right. The air in your home comes in to direct contact with the heating element, providing a much better more consistent level of heat.
Fischer heaters can either be wall mounted or freestanding, depending entirely on your preference.
In addition, the thermal conductivity within the Fischer clay core ensures heat is conducted effectively throughout. This makes the Fischer clay core an excellent material for storing heat, based on independent testing.
Why use a clay core?
Do you want increased comfort in your home?
Outdated night storage heaters use bricks to store heat overnight, then let that stored heat out during the day. The issue many homeowners find with this system is that by mid to late afternoon, there is no heat left.
Due to the way Fischer heaters generate and store heat, they don't store up all of the heat overnight and let it all out during the day. Instead, they only store heat as and when the room requires heat, which means you will no longer run out of heat in the afternoon, as it heats the room on demand.
Fischer heaters are also a great replacement for an existing gas central heating system, as they can be powered by renewable electricity and utilise some of the energy generated by your Solar PV system.
To find out more about our dynamic clay core radiators, get your FREE catalogue today.